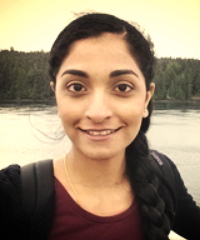 At Oceanside Community Church since: 2017
Areas of Leadership:
Youth, Music
Favourite thing about living here:
We're surrounded by so much natural wonder! By living so close to beautiful trails, lakes and mountain viewpoints, I find that I have the opportunity and motivation to spend a lot more time in the great outdoors. It's exhilarating, refreshing and peaceful all at the same time.
Favourite thing about working here:
The people! A place can certainly capture my heart, but not in the same way people can. I feel a sense of belonging in this community because of the way they love as an outpouring of God's love for them. Along with that, I enjoy the opportunity to openly share my heart while also being invited into other people's lives. Learning from the experiences of all the different generations represented at this church is a privilege I do not take for granted.
When I'm not working:
I'm still working towards a Bachelor of Education at VIU, while also serving on the leadership team for University Christian Ministries (UCM). If that doesn't keep me busy already, I also have difficulty turning down any adventure involving exploration of the Island with friends.
Favourite Local Eats:
Since I lived in Coombs for a while, I've grown to appreciate the Trattoria, Mexican Taqueria, and the Café at the Coombs Market. I also have to mention the ice cream down at the Whiskey Creek Co-Op – it's the best deal for ice cream you'll ever come across! You can tell I'm a student, right?
Education:
B.Ed (in progress), Vancouver Island University