Get to the know the recent story of our church through fun photos and videos in this special message!
Early Years: 1963-2000
(Downtown Location)
According to some records, the church began informally in the late 50s by Mel and Opal Bowering. The church more officially began with 16 members in 1963 as "Parksville Pentecostal Assembly." Early on they met in the Parksville Community Hall for their morning services.
They hired their first pastor in 1964 and eventually moved into the downtown location at 187 Alberni Highway (the site of the current Salvation Army Church).
During the time at the downtown location, from the 1960s to 2000, the church had eight different pastors and hovered around 50 people.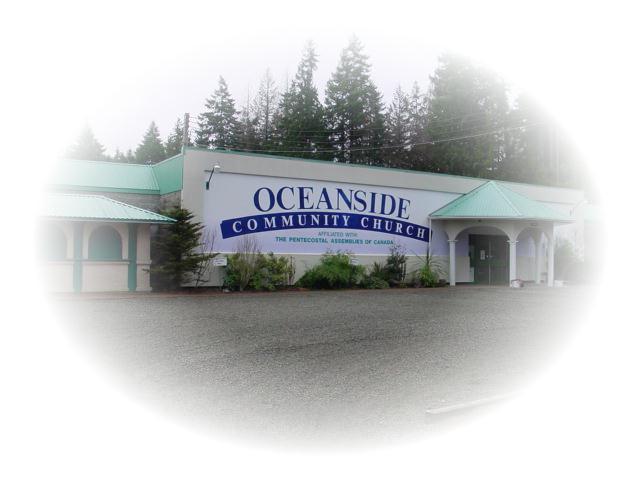 Modern Years: 2001-Present
(Current Location)
In July 2000, the church purchased the 4.6 acre "Bird World" property it is currently located on and sold the small downtown church property to the Salvation Army. At the same time, they changed the official name to Oceanside Community Church.
The new building opened and was formally dedicated on January 21, 2001. For the first four years the congregation met in what is now the Multipurpose Room as they renovated the rest of the building. They officially moved into the current sanctuary on February 20, 2005.
In the first 15 years in the new building, the church's average attendance fluctuated between a high of 80 people in 2005 to a low of 48 people in 2014.
From 2010 to 2015 the church could no longer afford a full-time pastor. During this time, retired and interim pastor Dave Munk worked 10 hours a week to courageously keep the church going.
All along the church held on to promises from God that the church would be full, both of people and the power of the Holy Spirit, and would play a significant role in the community.
In 2015 the church took a huge step of faith and hired full-time pastors once again. Joseph and Hannah Dutko began as lead pastors on April 16, 2015. Within five years the church quadrupled in average attendance, averaging around 200 people in the months preceding the 2020 COVID shutdown and again by the end of 2022 (post-COVID).
Oceanside is now a multi-staff, multi-service church with a growing reach in the community.
The future and unwritten history of Oceanside is up to you! Thanks for joining us on this journey!