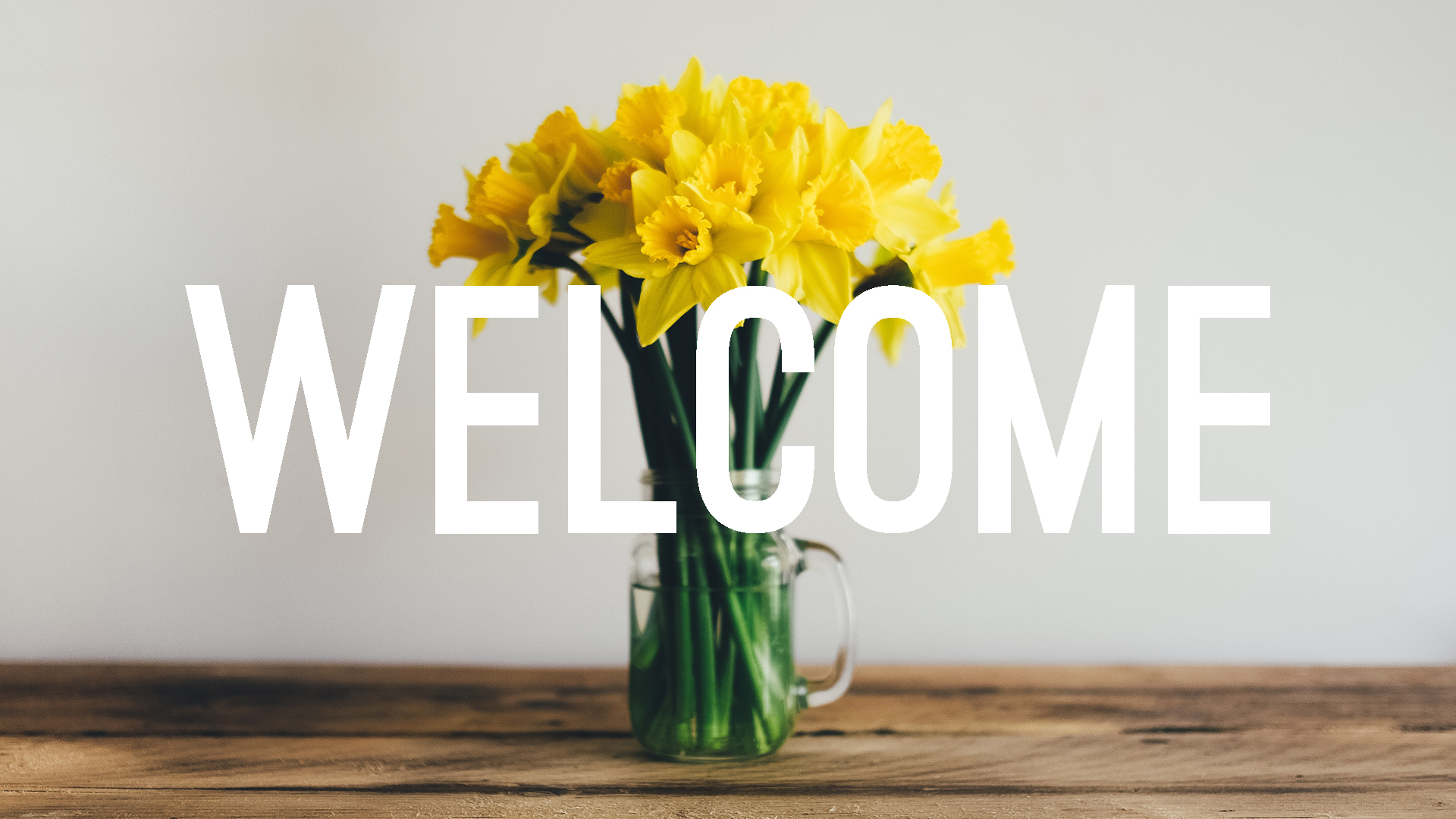 Whether you're new to the area, new to our church, or just new to this site, we're glad you're here!
(Below describes some FAQs for a normal Sunday. For the most recent info on how we're adapting during COVID, please visit Our Services page)
Fill out a digital connection card - we'd love to know more about you!
Find out more about who we are
Read reviews from real people on Google or Facebook
Some Frequently Asked Questions
What's a typical Sunday morning like?
Sunday is our weekly celebration where people spanning the generations (we have newborns to 94 and everything in between!) gather together to worship. We start off with pre-service prayer at 8:30am (all are welcome) before launching in to our two main services at 9 & 11.
We usually begin with corporate worship through singing followed by prayer and listenting to the Lord together. After some brief announcements, we continue our worship by reading the Word, hearing a message, and responding through song and prayer. We always close the service with a blessing or "benediction."
What can I expect for my kids?
Our children's ministry is run by a team of dedicated and trained volunteers who long for kids to know God. Currently, kids are dismissed after the first song or you can drop off your kids at the Multipurpose Room upon arrival, where they usually start with supervised playtime and singing. The kids then split into smaller classes or groups for the Bible lesson and activity.
For more info, see our Kids Ministry page or email [email protected] with any questions.
What is the music like?
We are blessed to have some amazing worship leaders and musicians who love God, including several current and former studio and professional musicians. Overall, we maintain a contemporary style of worship, incorporating modern songs into our services. We also love to inject some vintage vibes, as well as always singing together at least one cherished hymn that has stood the test of time!
What does parking look like/is the building wheelchair accessible?
We have parking available at the front, side, and back of the church, with handicapped parking by the front and side entrances. The church is all on one level with no stairs to contend with and we have a wheelchair designated area in our sanctuary for wheelchair users and their companions. Just ask one of our door greeters to show you where!
We also are pleased to provide message manuscripts for the hearing impaired. Please contact us to help us prepare for you!
What "tradition" or "denomination" are you affiliated with?
We are a part of a relationally-based, co-operative fellowship of churches known as the Pentecostal Assemblies of Canada (PAOC). For more information on our beliefs and why we partner with the PAOC, check out the beliefs section of our website.
What's happens during the week at Oceanside?
Lots! We have a calendar of regularly occurring and one-time events listed on our events page. Some weekly events include Life Groups, daily supporting the Errington Elementary breakfast program, community support groups (NA), Oceanside Prayer (Tuesdays, currently on hold), weekly Men's breakfast (Wednesdays, currently on hold), Homeless outreach with Manna Homeless Society, monthly prayer and worship evenings, youth and young adult events, women's events, and so much more!
Do you believe women in leadership is biblical?
You bet we do! But as we have a lot of women pastors and leaders, we get asked about it a lot, so we've compiled some resources for you!
Our network of churches recently released a statement on gender equality. We are a conservative denomination that takes the Scriptures seriously, so we think it says something when they release a statement for our 1,200 churches across Canada on this.
Listen to Joseph's message on this statement
Read Joseph's article in the local newspaper on women and Christianity
Listen to some biography messages about great women leaders
More insight in this message as well
A resource on Women Lead Pastors from our sister network in the US (AG)
How do I get involved?
Let us know what you're passionate about and what areas you'd like to get involved in by filling out our general volunteer survey and application. Once we receive it from you, we'll be in touch very soon about incorporating you into the team!
If you can't find the information you need on our site (or even if you can!), please give us a call, use the chat feature on our site, send an email, contact us on social media, or drop by the church! We hope to meet you soon!
250.248.5333
1420 Alberni Hwy, Parksville, BC V9P 2C9
(across from the Co-Op)