Updated June 14, 2020:
We are relaunching in-person gatherings starting July 5! For an explanation of what we're doing, please watch below (the video starts at the explanation, but you can also watch the full message if you'd like):
Our outdoor service begins June 21 and all others July 5.
REGISTER HERE FOR SERVICES (limited to 49 people)
Please sign up for our e-newsletter to get the first notification for when registration is open.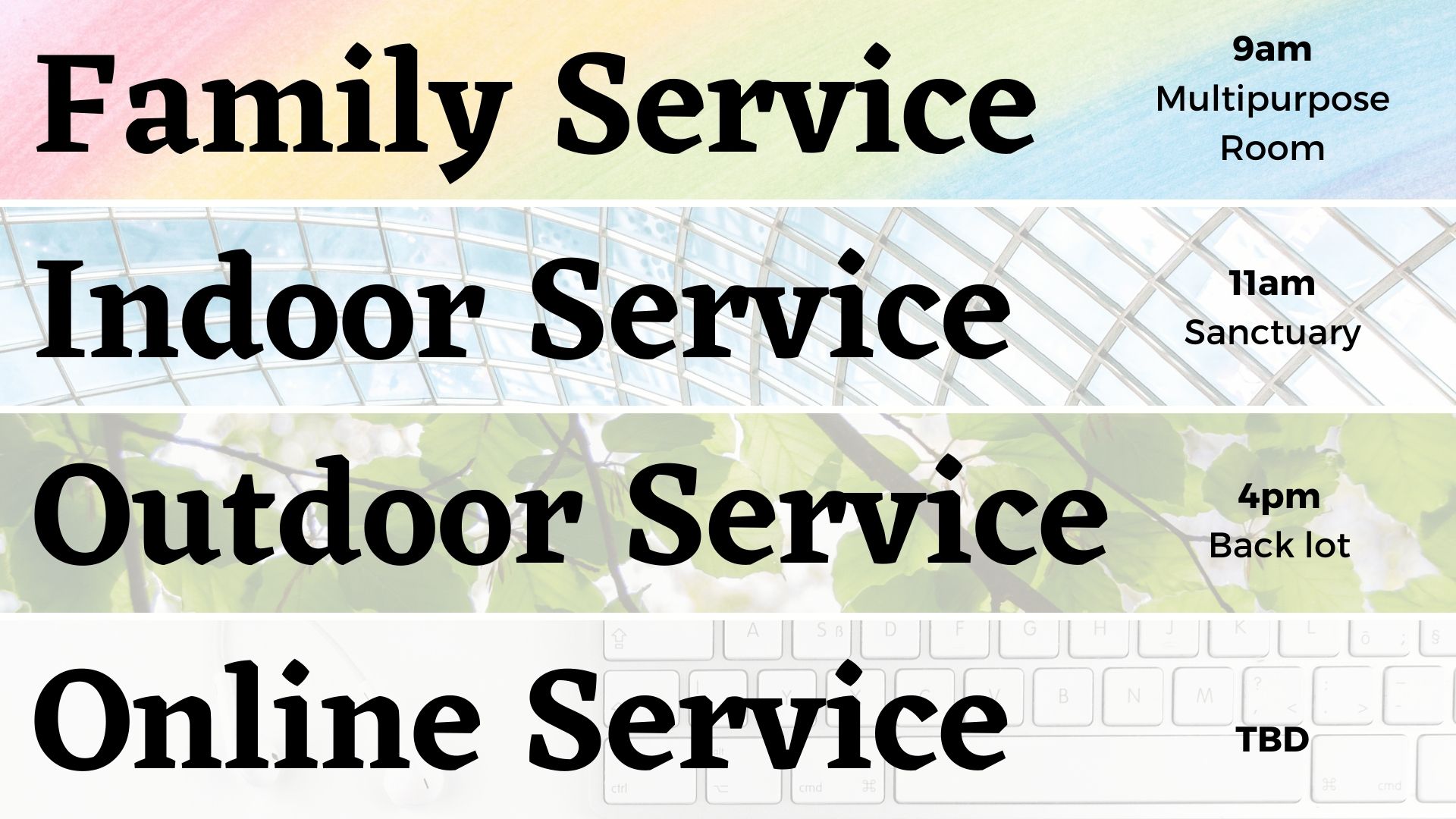 We will continue with our full pre-recorded online services until July 5 (after that, we will likely switch to livestream of our indoor service).
Below is our previous guide to any questions you might have about online church during the pandemic.
1. How can I worship online on Sundays?
First, join us for live lobby fellowship at 9:45am every Sunday on our Facebook page!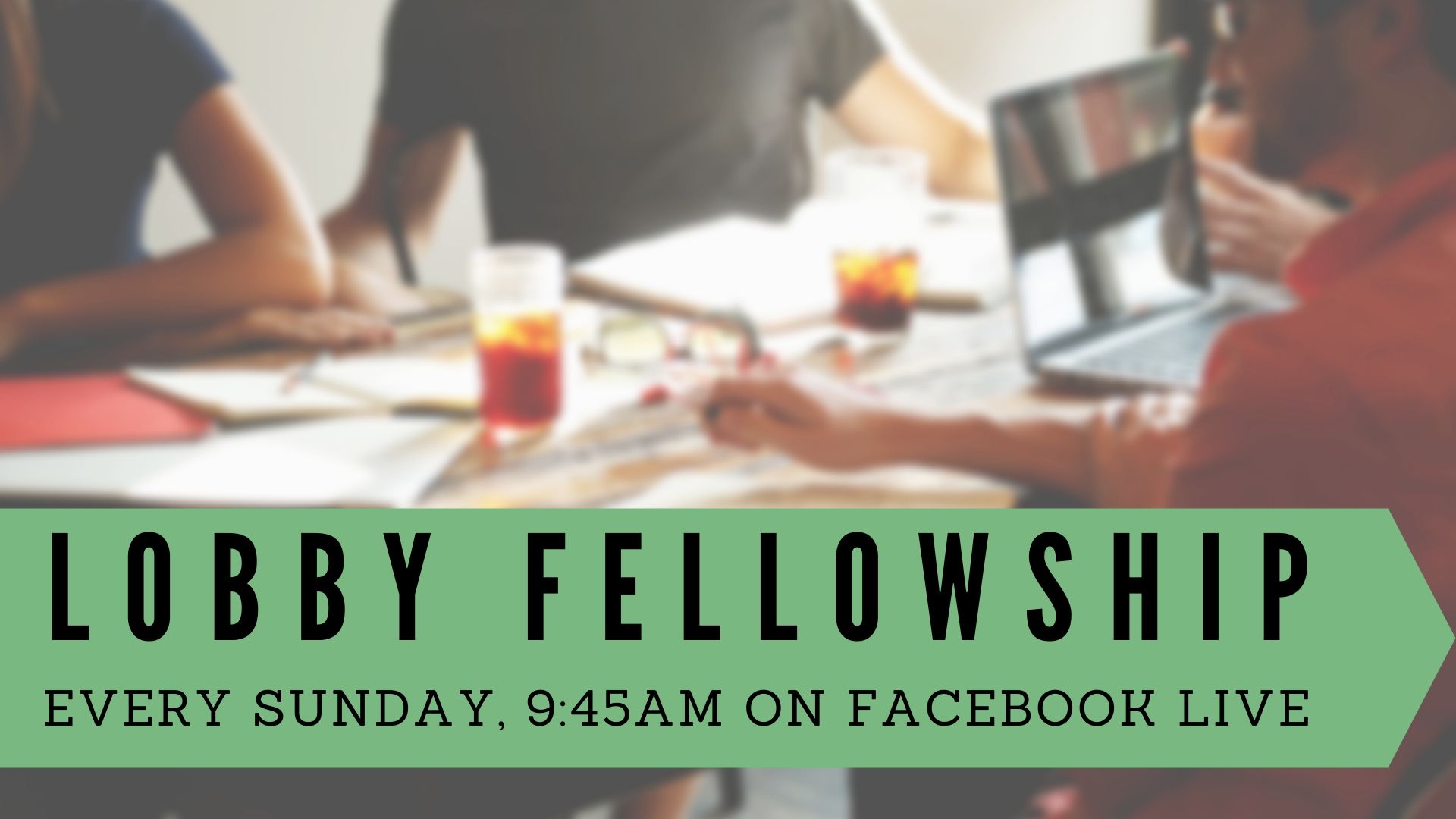 Each Sunday morning you can join us for worship one of two ways:
1) Anytime after 7:30am on our website, YouTube channel, or right to your inbox through our e-newsletter.
2) Watch together at 10am and interact live on our Facebook page. Just look for the video "premiere" post at the top of our Facebook feed (right after our Facebook live lobby fellowship).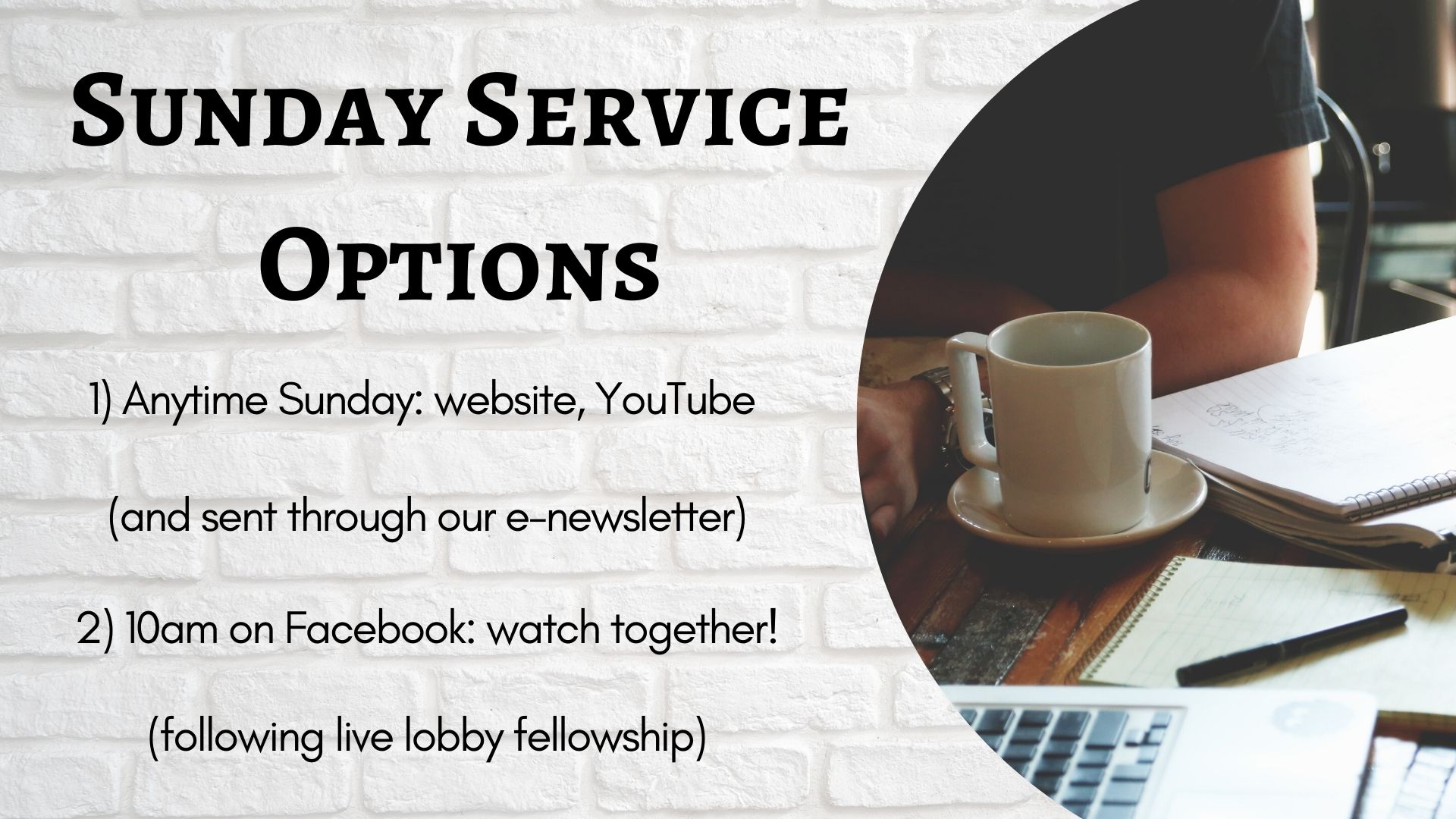 2. What else is happening throughout the week?
Lots! Visit our events page for the online events and groups happening, including youth, young adults, life groups, and prayer.
We're also sending out weekly midweek devotional content/videos to encourage you and keep us connected, including content for kids like beolow! View all past ones and sign up for our e-newsletter here.
3. How do I stay informed and connected?
This is a time to lean into community, not away from it, and the best way we can do that right now is digitally.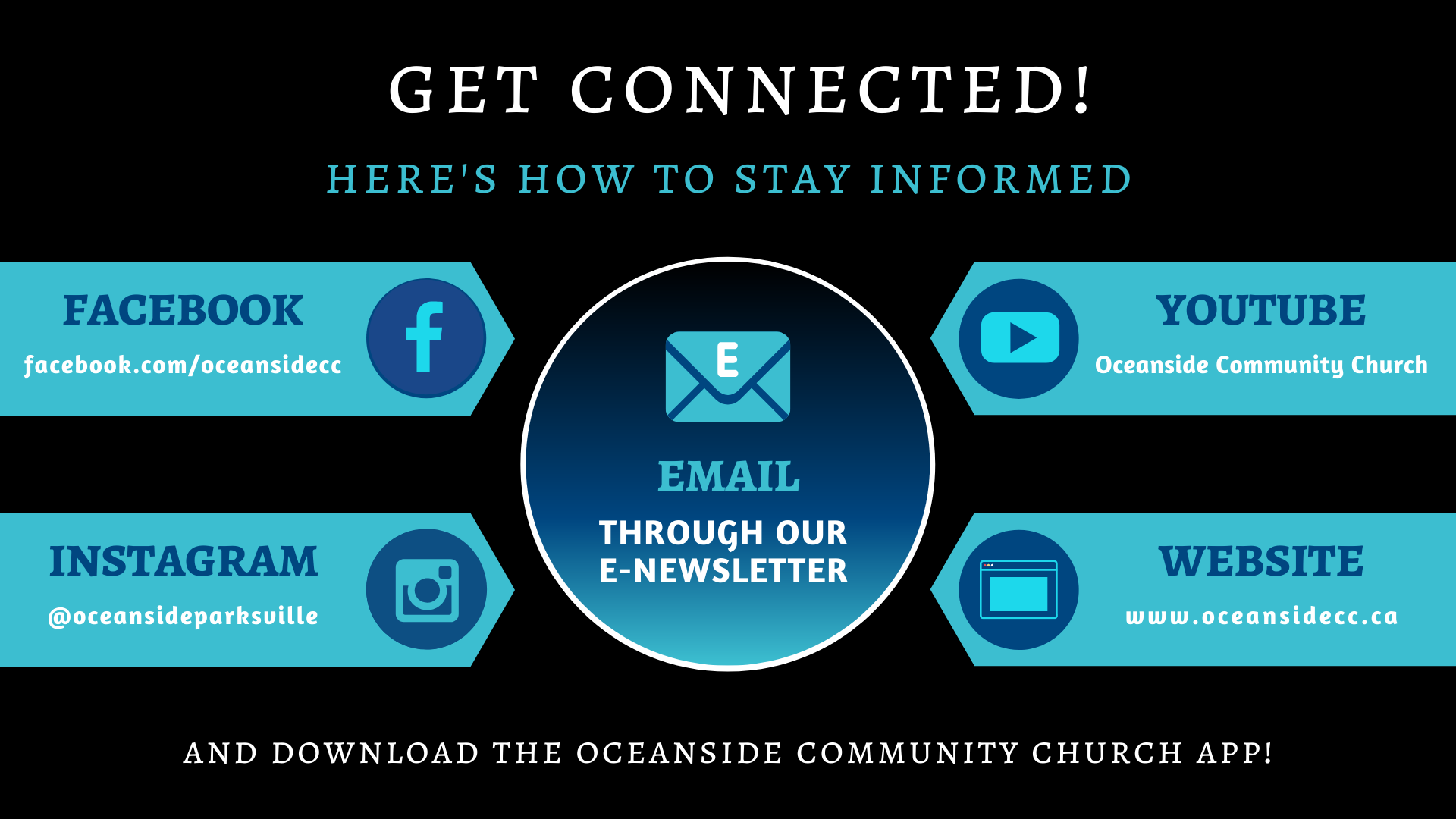 Make sure you're subscribed to all our media channels listed here and on the buttons on the top of our page. We're very active on social media platforms such as Facebook, YouTube, and Instagram so join us!
4. Are pastors still working and available?
Absolutely! In fact, some might say we're working more than ever during this time! We're still avaialbe by email or phone (we're checking messages daily so call us at 250.248.5333) and as things open up we'll be available by appointment at our church offices. Find out how to contact us here.
We're making sure every person in the congregation has been called and checked in on, but if we've somehow missed you, let us know!
5. How can I continue to give? Will the church be able to survive financially?
We're so overwhelmed by the support and generosity of our church so far! Thank you! We're still ministering to and meeting the needs of our community on a daily basis, while we also excercise proper caution in cutting back in areas that we can financially.
We are supported 100% by donations, so we continue to need your support!
All the ways to give (online, text, app, e-transfer) are listed here.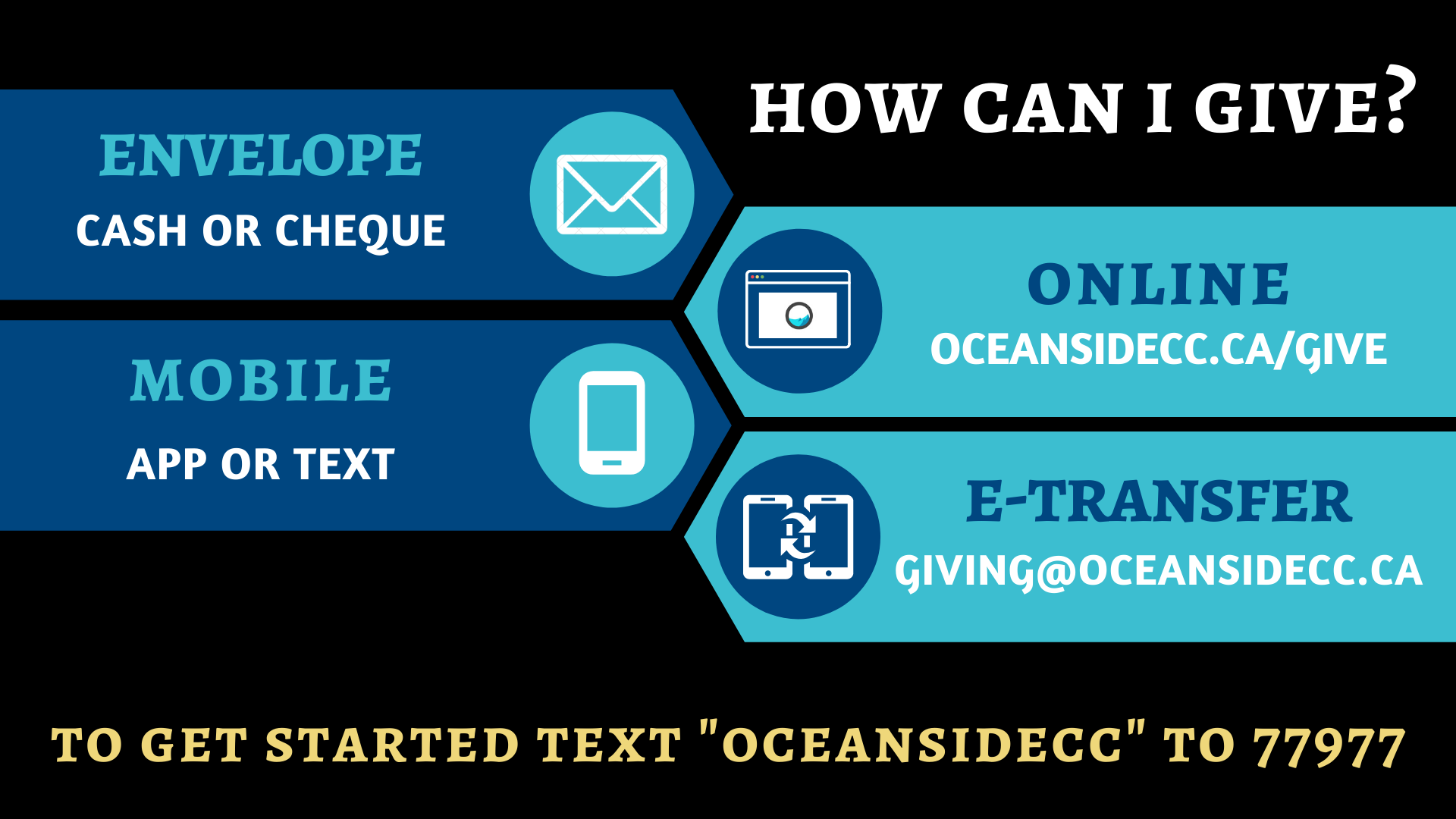 You can also mail in your tithe and giving or set up an appointment to come by the church and drop it off.
6. How long before we can gather on Sundays?
As we're a fairly large gathering, it could be a while. However, our team is already creatively brainstorming on ways we can start to gather in smaller groups and in safe ways for worship, and you'll hear more info soon.
We realize for some (especially those who are or live with someone at higher risk to the virus) it could be a year or more before they can safely return to any gatherings. Therefore, we will continue to make our services available online for the foreseeable future even if/when we're gathering in person on Sundays.
Closing Word
We're here for you! We are asking the Lord to draw us near to Him and use this as a way to draw the church closer together, making it stronger even as we are physically apart.
We love you, church!
The Pastoral Team of Oceanside