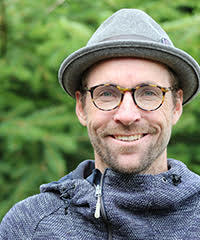 At Oceanside Community Church since: 2017
Areas of Leadership:
Young Adults, Digital Media, Outreach, Pastoral care
Favourite thing about living here:
I have lived in many different places and the island is the best. Why is that? Well, I would probably make the case that there is a slower pace of life here, that people are more friendly than other places, and that creation is everywhere and easy to access. Yet, I think the major draw the island has on me, is it feels like home.
Favourite thing about working here:
I think a lot of people who visit Oceanside know there is something special happening in the congregation. I don't know if I can describe it but if I were to try these words come to mind: warmth, kindness and love. I just appreciate that I get to join with all my brothers and sisters as we all desire the kingdom to come.
When I'm not working:
I often find myself puttering around creation or doing something creative like doodling cartoons and snapping photos. I also tend to read a lot with an affinity towards novels and books that use a story arch to subtly teach the reader.
Favourite Local Eats:
I don't really go out that often, but this is what I recommend. Venture to Coombs Market, buy their cheese bread and if you are like me you will proceed to eat the entire loaf. Then if you still have any room left, follow that up with some organic strawberries dipped in melted Nutella. Congrats you have just lived the dream.
Education:
B.A. in Religion, Literature and Art, UBC
Diploma, Regent College (in progress)
Life